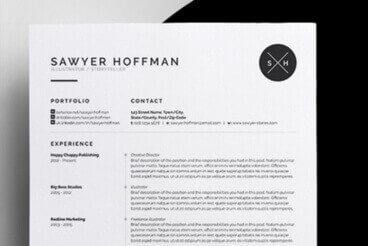 You only get one chance to make a first impression. When you apply for a job, that first impression is often in the form of a resume or CV. The document is a potential employer's glimpse into your career, and can determine whether you become a viable candidate or not!
That's a lot of pressure for a single document. It's important that you have a resume that stands out and shows some of your best assets at a glance.
Here, we'll walk through some resume-building best practices as well as how to customise a resume or CV template in no time.