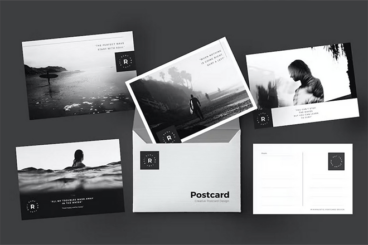 There's something about getting a postcard in the mail that gets you all excited and joyful, which can't be matched with an email or an SMS.
You probably get dozens of promotional emails per day that instantly get thrown into the spam or trash folder. At least when you get a postcard in the mail, you take the time to read it.
That's why most businesses still use old-school postcards to promote their products. And more importantly to build a close relationship with customers.
If you're thinking about using this same strategy and creating a personalized postcard for your business, we've got some great templates for you to choose from. Have a look. And find a few tips on how to make a postcard at the end of the list.