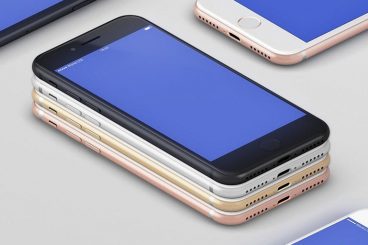 Having a set of up-to-date iPhone mockups to use when presenting your designs to clients is a crucial part of being a professional designer. In this post, we bring you a set of iPhone 8 mockups to add to your ever-growing collection.
iPhone 8 was one of the most anticipated devices in the Apple's lineup. However, the device didn't receive as much attention as it should have when it was overshadowed by the iPhone X release. As a result, many designers also focused on crafting mockups for the iPhone X, making it tricky to find a decent iPhone 8 mockup.
To help you out, we surfed the web to make a collection of the best iPhone 8 and iPhone 8 Plus mockups so you don't have to spend hours searching for them.