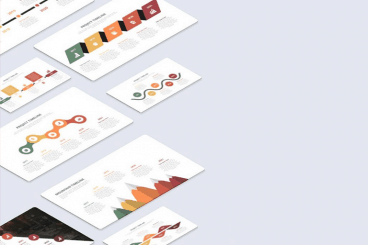 If you're working on a product or business roadmap presentation, we have handpicked some of the best PowerPoint roadmap templates you can use to design a killer slideshow for your presentation.
A roadmap presentation is one of the most effective methods of detailing the past, present, and future for product and business development.
Using a PowerPoint roadmap template will make the process of designing the slideshow much easier as they come packed with timelines, tables, infographics, icons, and much more to make your presentation look more professional.
Our collection of PowerPoint roadmap templates should have the perfect design for your presentation, along with a few helpful tips for creating a roadmap in PowerPoint.