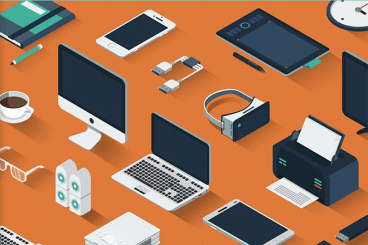 Trends / 5 Jun 2019
Icons form an integral part of any website design. From use in informational and navigational elements, to eye-catching parts of a larger design, icons and icon-based elements can be an attractive and interesting way to draw in users.
While icons have used a dramatically flat aesthetic for a while, more projects are shifting to isometric icon usage. This trend is appearing on websites and print projects across plenty of different industries.
It's gaining popularity because isometric icons have a more realistic look while still using flat layers. It's an almost perfect mix of flat and depth. Here's a more in-depth look at this design trend and how you can make the most of it.