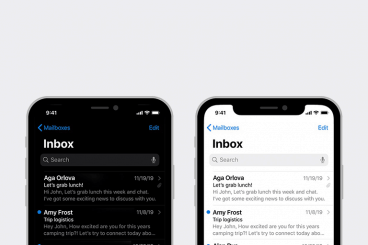 Trends / 26 Feb 2020
Dark mode has been growing in popularity. Most phone and tablet interfaces have the option for users to switch to a dark, rather than the standard light default, color scheme.
Most users have a distinct preference as to whether to use dark or light user interfaces.
That's why more designers are adding a dark mode option to their projects. And while it can be a little more work and a lot to think about, it can help create a stronger connection and element of personalization for users. Here's more about this design trend.