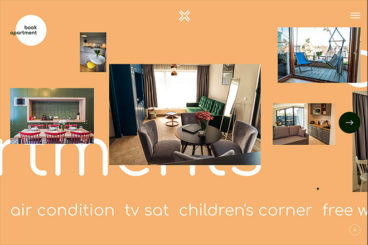 Trends / 6 Jul 2020
Website sliders are one of those design elements that we don't love but have learned to live with. Generally, they don't provide a lot of click value, but clients seem to love them.
A new design trend that features a new style of image sliders, fixes some of the functionality (and design boredom) issue of sliders. These aren't your old-school image scrollers (and you won't recreate these techniques with plugins).
Here's a look at different design elements and ways of using this design trend so you can find renewed inspiration next time a slider is part of a project.