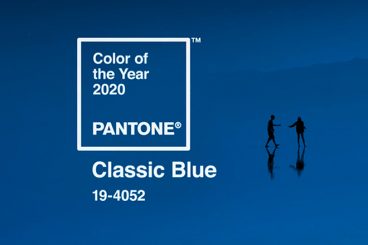 Trends / 1 Jan 2020
It might be one of the best public relations moves in the design world. Pantone releases an annual color of the year that sets the tone for color trends for a 12-month cycle.
This year's selection – Classic Blue – is a color that's highly usable, stable, and instills confidence. A color close to this is likely part of a brand palette that you are familiar with.
Here's a look at Classic Blue and how the color – and similar colors – as inspiration for using the color (or not) in design projects this year.