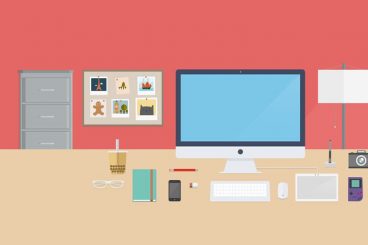 Is the flat design trend finished? We don't think so. It's not dead yet. But the trend has evolved to be less stark and more engaging for users.
The early days of flat design were marked by a complete lack of design elements such as shadows, gradients, or realistic elements with texture. Many of those design elements are back, but are being paired with the overall idea of flat design to create a website user experience that's both simple and easy to engage with. Depending on what side you are on, it might be a better version of flat design.
Here's a look at the flat design trend evolution, and where we are today.