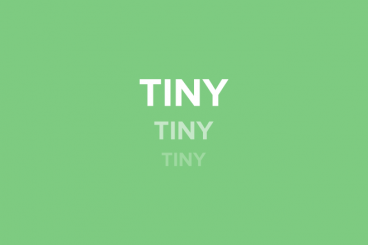 One of the biggest trends in web design right now is super small. "Tiny" text elements have become a popular idea, but it's a design trend that has spurred some debate.
There's no doubt that small text sizes can cause some readability concerns. But when done well, a small block of tiny text can actually help create a point of visual emphasis and draw users into certain parts of the design.
Join us as we take a look at the tiny text trend, with examples to provide some design inspiration.