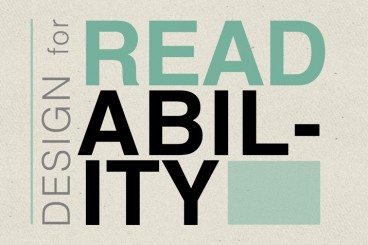 Mobile / 22 Jul 2013
Text is not an afterthought in the design process. It should be your first consideration.
Readability should be one of the top concerns when it comes to any design project. If text can't be read, then why are you designing in the first place? Good design delivers content in a way that is understandable; readability is a big part of comprehension. Today we'll be discussing how you can plan a design around the words, so that your projects are easy to read.