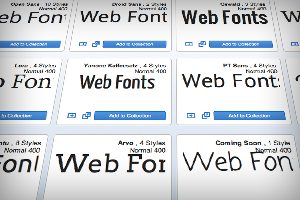 The last time we wrote about Google Web Fonts, it was a fairly new program with a handful of fonts. Today there are nearly 500 font families ready and waiting to be served up to your website completely free of charge. Google has certainly made its mark on web typography and stands as an excellent alternative to premium subscription services.
The downside of this growth is that it's becomingly increasingly difficult to sift through the library to find the best selections.
We've got your back though and are serving up another great collection of Google Web Font combinations ripe for the stealing. Just copy and paste our code, then tweak the style to fit your needs and you'll be good to go!