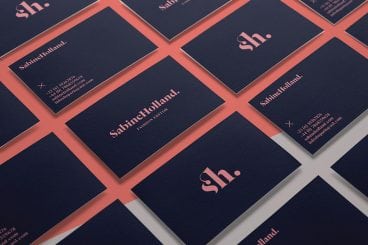 One of the smallest things that can be the most difficult to design is a business card. Due to its small size and a need to include a lot of information, choosing the best font for your business cards is important. It has to set the right tone for you (and your business) and maintain a high level of readability.
While there are a lot of amazing fonts out there, not all of them are super easy to read and understand at small sizes. Most printers recommend that the font on a business card not drop below 8 points (that's pretty small), so a highly readable option for anything this size is vital.
Here, we'll look at 10 of the best fonts for business cards and ways you can make the most of these typefaces. Plus, we have a few examples of business card designs that are sure to inspire you.