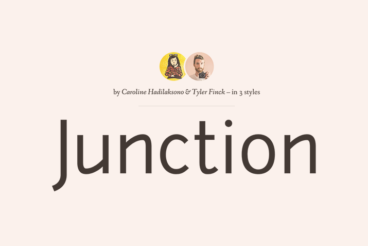 This is a love letter of sorts to an underrated design tool: open source fonts. Open source fonts are licensed in such a way that anyone can use them for any project at no cost.
Many open source fonts come with the standard Open Font License (you can find it here), and it gives you huge flexibility in how you can use them, the types of projects they are suitable for, and how they can be distributed.
There are plenty of reasons to try open source fonts for projects online and in print. And every typeface featured in this post is open source!