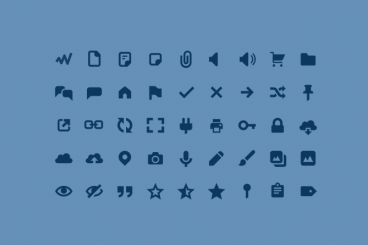 Icon fonts are a popular solution to a common CSS problem; how to incorporate web icons into your website design in an efficient, fast-loading way.
With plenty of services available to make choosing and using an icon font easy, you don't have to create your own from scratch. Icon fonts are all over the internet.
But what exactly is an icon font? And how do you use them? Here's a guide to everything you need to know about icon fonts.