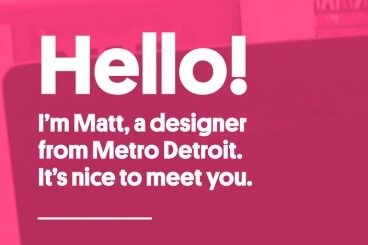 Trends / 25 Apr 2016
Everywhere you look these days, it seems like someone else is using stacked typography. Particularly square stacked typography. It's a common design trend that we're seeing more and more.
The trend is hard to ignore, and is worth replicating because this aesthetic is charming and impactful. There are plenty of ways to combine words and lines of lettering to create a design that is attention-grabbing. Today, we'll look at exactly how to make the most out of the square stacked typography trend with examples from the Design Shack gallery. Read on for some great examples, and helpful tips!