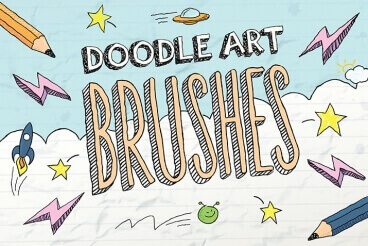 We've put together a collection of our favorite, high-quality Photoshop and Illustrator brushes, to help you put the perfect finishing touch on your next design.
A Photoshop or Illustrator brush is, at its simplest, exactly what you'd expect — a way to draw a particular line or style in a Photoshop or Illustrator document. Click, drag, and paint like you're using a brush! But in practice, brushes can be used for so much more. From textures and patterns to lighting and stylish effects, the versatility shown in these examples will give a great idea of what's possible with a top-notch brush pack!
We've also covered off some Illustrator & Photoshop brush FAQs to help answer some common questions.