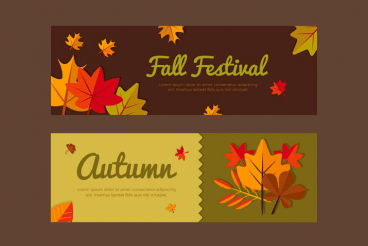 Do you change your design style seasonally? Even if you don't plan major refreshes every time the weather changes, there are some advantages to using seasonal changes as a time to evaluate and think about design elements that might need a little tweaking.
Autumn can be one of the most inspiring times to make some of these changes. With deep colors, crisper air and that sense of energy that comes with cooler days, you might be inspired to add a touch of fall design to your projects.
Not sure where to start on your fall design refresh? We have plenty of tips, tools and design inspiration.