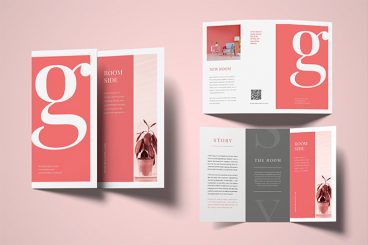 Creating a simple brochure can be a quick and easy design project once you have the assets and content you need ready to go. Today we're walking you through how to make a brochure quickly, and easily!
While brochures can get complicated with fancy folds, cuts, or finishes, most beginners can make a brochure that looks good and can be printed in house or from an online printer.
The trick to making the process as simple as possible is to create a brochure-making routine and follow the steps in a logical order. It also helps to have all the right tools.
Here's how to make a brochure.