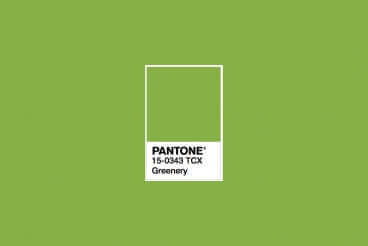 Drumroll, please. It's the design geek Grammy's. Pantone recently named its color of the year – 15-0343, more commonly known as Greenery.
The natural hue is bright, clean and fresh. Pantone says the zesty yellow-green shade "evokes the first days of spring when nature's greens revive, restore and renew. Illustrative of flourishing foliage and the lushness of the great outdoors, the fortifying attributes of Greenery signals consumers to take a deep breath, oxygenate and reinvigorate."
How can you use this design trend in upcoming projects? This year Pantone made it easy with a "new neutral" that's relatively easy to use. Here are a few ways to do it.