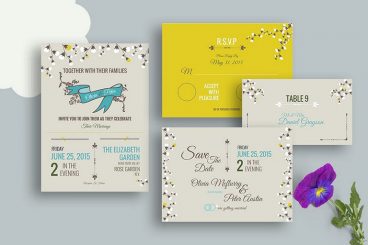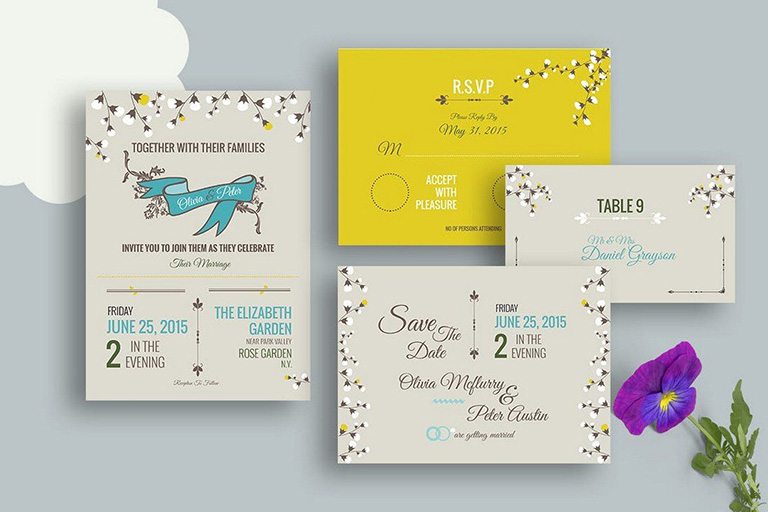 Wedding season is here. Whether you're planning to design invitations and cards for your own wedding, or for a client or a friend, there are several wedding card design tips that you'll want to consider!
Wedding invitations present an opportunity to work with some beautiful elements and printing techniques to create a piece of art that isn't part of the usual workflow. From scripts with long tails to foiling and amazing paper stocks, designing wedding cards and invitations can be a lot of fun (and a bit of a design challenge).
The big thing to keep in mind is that the invitation should evoke an emotional connection to the couple. It should reflect their personality and style.