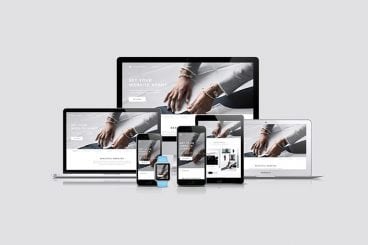 If you aren't using responsive mockup templates to showcase your website and app design projects, you're missing out! A mockup template provides a realistic or stylized shell to highlight a design, and choosing a responsive template can beautifully show your design's versatility.
Most designers use a mockup template to place a website design into a computer screen, tablet, or phone to give clients or other stakeholders a preview of what a finished project will look like. The result is polished and easy for users to understand.
If you haven't ventured into the world of using one of these tools yet, here are five reasons to use a responsive mockup template. All with some great examples to show you exactly how they work.