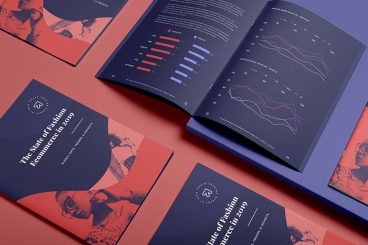 You've designed a brochure. Now what? With so many printing options out there, how do you know what option is best? The decision can depend on budget, paper, and printing needs, turnaround time, as well as other factors. And not all print options are created equal.
Today, we're going to compare three different option for printing a brochure so that your design can shine on paper.
Make sure to click through the examples as well, for some more images of beautifully printed brochures! Or, browse through our complete guide on how to design a brochure.