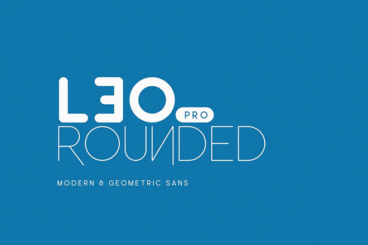 Rounded fonts are commonly used in creative designs to add a bit of elegance and style to titles and headings. They are also a great choice for paragraph text as they improve readability.
You can use rounded fonts with almost every type of design. Including for crafting logos, poster titles, flyers, website headers, or even T-shirt designs. They simply make every design look more stylish.
If you're looking for a great rounded font for your project, you're in luck.
In this collection, we showcase some of the best premium and free rounded fonts you can use in your designs. Be sure to download them all.