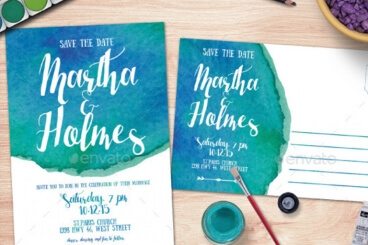 Hiring someone to design your wedding invitations to look exactly the way you want is not an easy task. In most cases, the designers don't share your vision for the design and you end up letting them design the card the way they want it to be.
But, what if you could pick a design of your own, customize it to look perfect, and print it out yourself while avoiding expensive designers altogether?
Yes, it's possible. All you need is a little bit of Photoshop knowledge and a great looking save the date card template and you're good to go. To help with your search, we hand-picked some of the most beautiful and affordable save the date templates you can find online. Have a look.