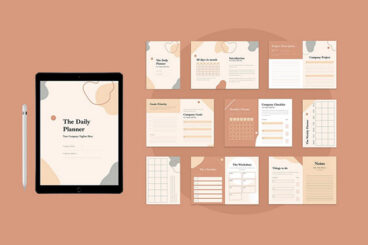 It's never too late to get started on your New Year's resolutions, start a new workout regime, or improve your diet. The only issue is that it's never easy to stick to these new habits.
This is where a planner comes to help. With a proper weekly or monthly planner you can plan out your meals or workout process, allowing you to follow a schedule and stick with it.
We're not talking about those digital planner apps or note-taking apps. For this process, you need to go old-school with pen and paper. Studies show that when you take notes by hand you tend to comprehend and remember things better.
So grab a meal planner template or a workout planner template from our collection below, print it out, and start planning your schedule.
If you're looking for a planner template for a different purpose, you'll find many multipurpose planners on the list as well. Have a look.