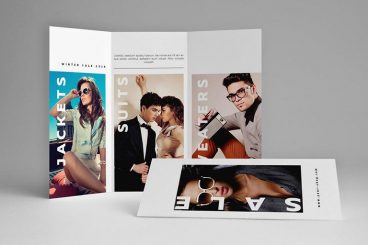 Are you working on a new tri-fold brochure design for your business? Want to make them look even better than your competitors? Then you've come to the right place. We're featuring some of the best tri-fold brochure templates you can use to easily design a stunning brochure with a minimal budget.
The design of a brochure says a lot about a company and the quality of the business. The colors you use in your brochure, the way you format the content, and the fonts you choose, play an important role in showing off professionalism and authority.
For this collection, we carefully handpicked the best brochure templates designed by professionals to help you choose the right design and get a headstart on your own tri-fold brochure design.