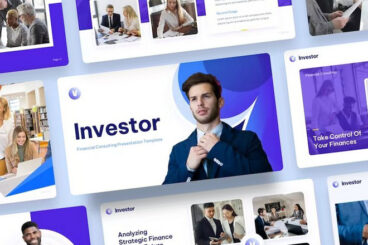 A killer presentation is the main weapon in a consultant's arsenal. It's the best tool you can use to convince and persuade clients of your skills and services. But you can't do any of that with an ugly slideshow.
A beautiful and professional design is a must for every PowerPoint presentation. Especially when you're trying to persuade an audience as an authoritative figure, you need carefully designed slides that live up to your reputation and brand.
This collection is all about helping you achieve that goal. We found the best consulting PowerPoint templates you can use to quickly and easily design better-looking slideshows for your consulting and management presentations.
Have a look and see if you can find a great template for your project.