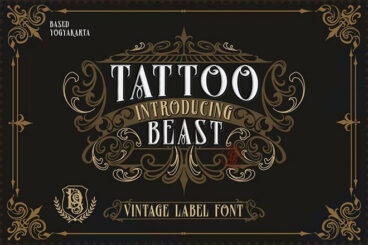 Most people think that all tattoos look the same. But there are actually more than a dozen styles of tattoos out there, each with its own meaning, telling a different story.
The same applies to designing tattoos for men and women. There are many different styles but in general, men prefer tattoos with more masculine looks while women often choose tattoo designs with chic and feminine styles.
So it's very important to choose the right tattoo font that fits your design to create the perfect tattoo-themed look for men and women. We made this list to help you get that job done.
Here you'll find plenty of great tattoo fonts for men and women with both masculine and feminine designs. You can use them with all kinds of tattoo-inspired design projects. We divided them into two sections with both premium and free tattoo fonts with various styles. Have a look.