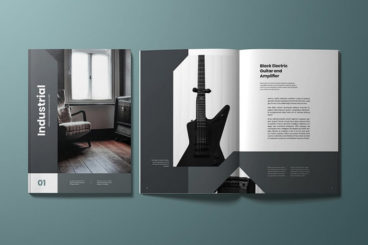 Designing a magazine from scratch can be a lot of work. You have to come up with unique layouts for multiple pages, design the covers, format paragraphs, and much more. Did you know that you can get a great head-start by simply using an InDesign magazine template?
That's right! With a magazine template, you get a complete magazine pre-designed by a professional. All you have to do is edit the design to change the colors while replacing the text and images.
We handpicked a collection of amazing InDesign magazine templates to help you find the right design for your project. There are all kinds of magazine templates in this collection ranging from fashion magazines to business magazines and more.
Let's have a look.