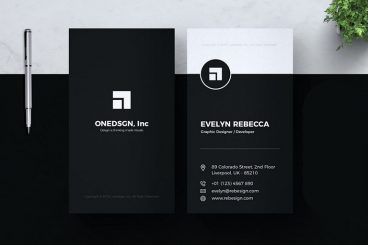 If you're looking for a cheap and easy way to quickly design a printable business card, you've come to the right place. Today, we're showcasing a collection of business card templates you can edit using Google Docs.
That's right! You can actually create printable business cards using Google Docs. If you don't have access to the expensive Photoshop software or even the pricey Microsoft Word, Google Docs will come to your aid to help craft a professional-looking business card.
In this collection, we're featuring business card templates in a variety of designs. These templates are available as Microsoft Word (docx) files. As you know, you can easily edit Word files in Google Docs. Simply upload the docx file into your Google Drive and edit it with Google Docs.
These business card templates, despite having designed in a Word processor, have beautiful and modern designs as well. Have a look.