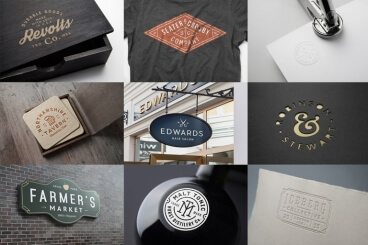 Logo design plays a crucial role when it comes to the success of a business. And great logo mockup templates not only help you better present your logo design but can also make your logo design process more streamlined and efficient.
In order to help you present a logo design to your client in a super-polished way, we've gathered the best logo mockup templates from across the web.
All of these logo mockups are easy to use and can present your logo beautifully. Some are free, while others cost a few dollars.
Are you in the middle of a logo design project? Don't forget to check out our in-depth guide on how to design a logo!