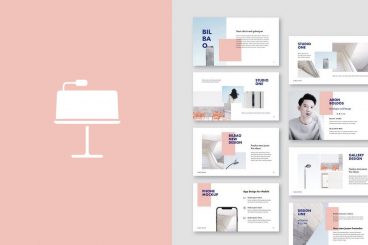 If you're in the process of creating a Keynote slideshow presentation for your next business meeting, we have a solution that will help you craft minimal, creative slides with beautiful designs.
There's no need to spend hours perfecting the design of your slides or hire freelance designers. You can simply use Keynote templates designed by professionals to create the perfect slideshow presentation in a few minutes.
Minimalism is the key to capturing an audience and showing off professionalism. In this collection, we handpicked a set of creative and minimalist Keynote presentation templates for creating slideshows for business meetings, project proposals, pitch decks, and much more.
Plus, we're also answering the most common Keynote template FAQs to help you get your presentation off to the best possible start.