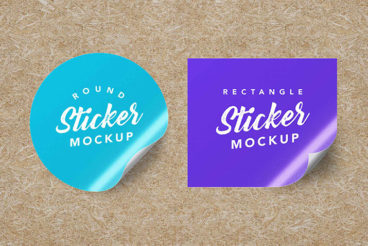 Stickers are a fun and versatile way to promote your business, raise awareness for a cause, or simply get your brand out there. It's not just little kids that are excited by the prospect of getting a sticker!
Regardless of what you'll be using them for, it's important to ensure that when your stickers have been produced, they look the part – and it can be tricky to do this before you receive them! That's why sticker mockups are such a brilliant idea – they show you exactly what your sticker design will look like in real-life settings before you've even sent them to be printed.
Creating a professional and realistic mockup can be time-consuming and fiddly, which is why we've hunted down a selection of both free and premium sticker mockup templates, available for you to download and customize with your design. Read on to find the perfect mockup template for your stickers!