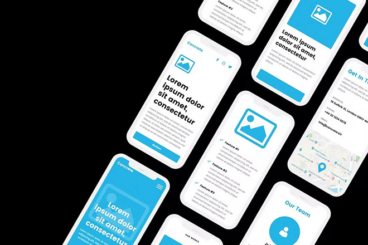 Building a website or mobile app is a lot like building a house. It's a complex process that starts with a floor plan for the structure and architecture to figure out what you want the end result to look like.
Wireframes are like the floor plans of web and mobile UI design. They allow you and your client to be on the same page about the visual architecture of a website or mobile app.
Figma is one of the best tools you can use to design wireframes for various types of web and mobile interfaces. What makes Figma better is that you can design wireframes on your browser and use templates to speed up the process.
Today we bring you a curated collection of the best Figma wireframe kits for getting a head start in your wireframe designs. There are wireframe kits for both web and mobile UIs in this collection. Check them out below.