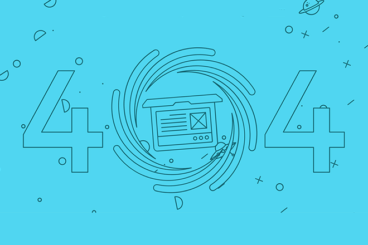 Question: What happens when someone gets lost on your website or when someone stumbles upon a bad link or missing content?
Answer: They get to see your 404 page.
Now here's the real question: Is that 404 page a well-designed Easter egg that will help users on their journey or did you forget to add design or informational elements?
Clever error messages and 404 pages are a website design art form. Some designers sneak these little nuggets in, to surprise and delight users. One thing is common, good error microcopy and design can actually help users connect with the content when they might otherwise bounce, making it important to use this element to your advantage.