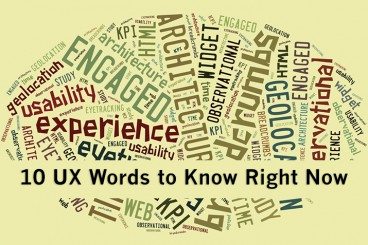 It seems like the world of the web – and web design – is changing every few days. Trends, new techniques and users who demand more are driving this change. And we all have to stay on top of it to remain relevant.
Today, we are going to look at 10 phrases that you need to add to your vocabulary right now.
Each of these words or phrases relates to user experience, and in essence are part of the design process. Without further ado, let's get started!