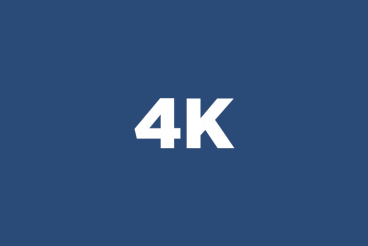 Video on the web just keeps getting better. It's an in-demand feature that everyone wants in their design for good reason. Moving images are engaging, and feel more interactive. A video clip can grab (and hold) the attention of a user quicker and for a longer time frame than just an image alone.
To celebrate a new offering from iStock, we're looking at the newest trend in website video — 4K. This high-resolution video is a must if you are using video for a website design. Screens are so good and users are so accustomed to top quality visuals that if you aren't thinking about 4K video, chances are that you might get left behind.
Here are a few ways to use it, and tips for finding great 4K video options to use in your projects.