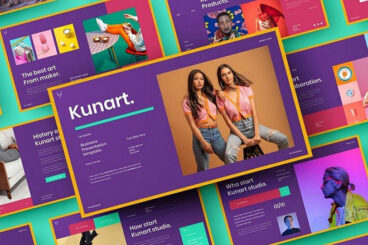 PowerPoint presentations, love them or hate them, are an essential part of today's corporate world. Whether for business use or design purposes, the look-and-feel of your PowerPoint presentation can make a tremendous difference in how impressively your pitch comes across.
To help out with making your next PowerPoint presentation particularly impressive, we have searched the internet for professional and elegant PowerPoint templates that you can easily apply to your work.
We've also collected a series of tips for finding a beautiful PowerPoint template if you need some extra help.