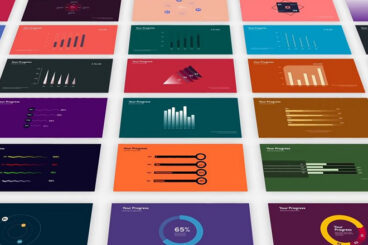 Animated infographics are one of the best ways to showcase a product roadmap, timeline, or statistics in videos.
Infographics allow you to transform numbers, data, and information into visual form in a way that appeals to the general audience. And it also helps back your claims and builds trust with your audience, which is an important part of making business promo videos.
Adobe Premiere Pro and After Effects provide you with all the tools you need to craft attractive animated infographics for your videos. Although, it might take hours of work to make them.
To save you time and effort, we handpicked a collection of infographic templates for Premiere Pro. These templates are easy-to-use and feature lots of editable and animated elements. Have a look.