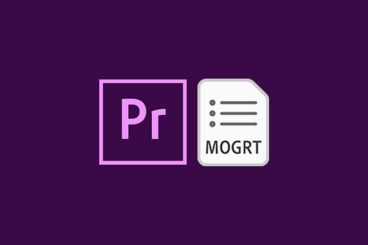 If you are working in Adobe Premiere Pro or After Effects, you may have come across a specific file type – MOGRT (or .mogrt). You may also be asked to create a MOGRT file for a client or work project you are involved in.
A MOGRT file is a premade motion graphic template for use in Adobe Premiere Pro. MOGRT stands for motion graphics template, which makes it even easier to understand what this file type is intended for.
Here, we've created an easy guide to help you understand what a MOGRT file is, how to use it, and how to import them into Premiere Pro projects.