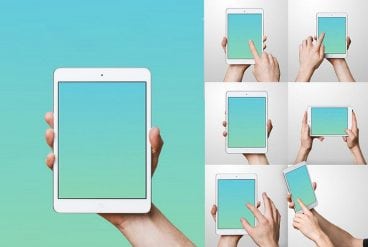 Using an iPad mockup template is a great way to display your latest and greatest responsive website design or app interface. We've collected our favorite free iPad mockups, and a few premium options, to get you started.
We've scoured the web to find over a hundred different tablet and iPad mockups, in all shapes and sizes, that can make your app or website interface stand out.
They vary between photograph-based PSD iPad mockups, PNG templates, or vectors that can scale to any size.
Some are free, some cost a few dollars, but all of them are rather lovely!