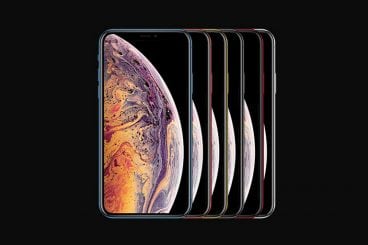 The recent Apple keynote event unveiled a series of new iPhones. For designers, this means it's time to update the old mockups on your websites, portfolios, and presentations. To help you out, we handpicked a set of iPhone XS mockups along with XS Max and XR mockups.
Keeping your websites and portfolios up-to-date is an important part of staying relevant and maintaining the user experience. Imagine what your audience might feel when they visit your website and see screenshots of apps and websites shown on a set of outdated iPhone mockups. Even when you're presenting a design to a client, you should always aim to impress.
With the help of these easy to use iPhone XS mockups, you'll be able to give a refreshed look to your presentations and showcase your screenshots and designs like a true professional.