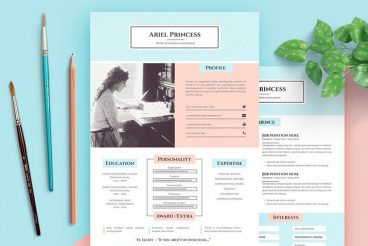 If you're using Apple Pages to design your CV or resume, this is a great handpicked collection of resume templates to get you started fast. Some of these cost a few dollars, and some are completely free!
Did you know that 98% of all resumes received for a job gets eliminated during the initial screening process? This means you only have a 2% chance of getting through to the interview stage.
As you can imagine, the design and the content of your resume play a crucial role in helping you get the attention of the hiring managers and have a chance at landing an interview. Your resume is the one thing that may help you get your dream job.
Luckily, you don't have to be a designer to make a professional resume. You can simply download a pre-designed resume template and easily edit to make it your own.