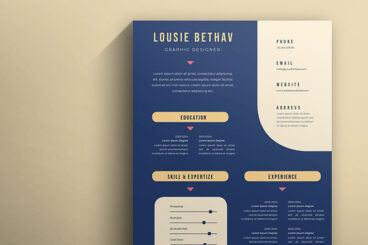 These days, the job market is more competitive than ever – you can have years of experience and all the right qualifications to back it up. Still, if your resume doesn't make a brilliant first impression, you might not even get called in for an interview.
Even if you're not a professional designer, it's super easy to create your very own resume template using Adobe InDesign using a premade template – and we've saved you all the hard work of finding the perfect template to use! In this article, you'll find a huge range of premium and free resume and CV templates, all available for instant download.
Without further ado, here are the best Adobe InDesign resume templates to help you land that dream job!