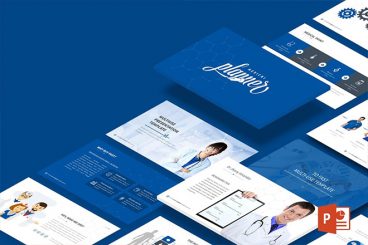 We've prepared a handpicked collection of the best medical PowerPoint templates you can use to quickly make a professional medical-related presentation all by yourself.
It takes a lot of time and effort to prepare for an event presentation. You have to do the research, prepare the speech and lots more. On top of all that, you also have to design an engaging PowerPoint presentation as well.
Thanks to PowerPoint templates designed by professionals, you no longer have to use a mundane default template or spend hours designing the perfect slideshow. Here are a few of the best PowerPoint templates you can use for all kinds of medical themed presentations.
Whether you're a doctor, dentist, nurse, researcher, or medical sales rep, these presentation templates will get you off to a great start.