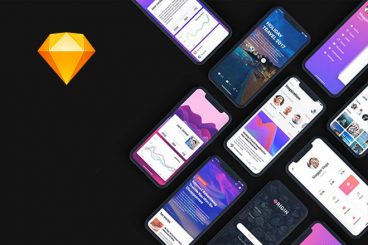 Sketch is one of the most popular vector graphics editing tools user interface designers can't live without. The app makes it so easy for designers to craft fluid mobile app user interfaces in a way unlike any other tool out there.
Did you know that you can actually make the process of designing apps and interfaces in Sketch much easier with templates?
With Sketch templates, you get to import pre-designed sections you need to design app interfaces, like app icons, interface layouts, content layouts, onboarding screens, and more you can easily copy and paste to design your own apps.
For this collection, we handpicked a collection of the best Sketch iOS app templates that includes iOS app interface layouts designed for making many different types of apps. Plus, we're sharing tips for how to use a Sketch iOS app template to help get you started.