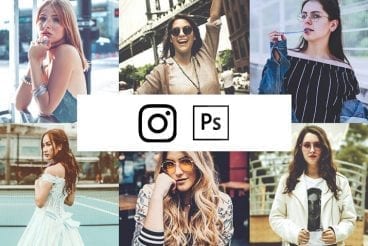 Filters are one of the best features of Instagram. Everyone loves the idea of prettifying their photos in an instant and sharing them with their friends and family. But have you ever wanted a set of Instagram filters for Photoshop? I know I have.
The good news is, you don't just need the Instagram app to apply filters to your photos. You can actually create even more beautiful photos with customizable filters using Photoshop actions and upload them to not just Instagram, but any other social network you want.
We handpicked a collection of free and premium Instagram Photoshop actions for creating creative and stylish Instagram filter effects in Photoshop. With a single click, you can apply these effects to your photos and customize them to your preference.
We're also sharing our tips and advice on how to use Instagram filters in Photoshop.