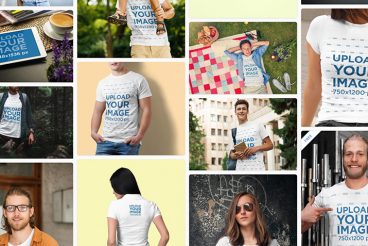 Mockups are a design tool that show off a design – logos, websites, products, and more – in a realistic way. There are plenty of tools out there to help you create a usable mockup to show off your work.
The primary benefit of using a mockup is that it can bring a project to life (even before it is finished) for clients or serve as a portfolio showpiece to highlight different applications of a specific design.
Here, we're going to look at how to make a mockup and how to use tools such as mockup generators to create just the right scene for your designs.