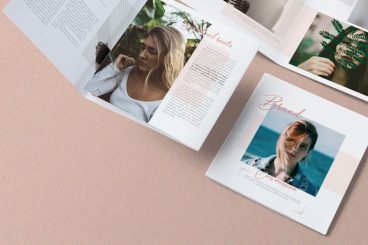 Did you know you can make a brochure using a common tool such as Microsoft Word? It's actually a really capable tool for brochure design, for creating a high-quality, professional outcome.
With a good template, you can turn a simple Word document into a carefully designed brochure that you can get printed or push as a PDF online.
Here, we'll walk through the steps using a template that you can download from Envato Elements.
You can use what you learn for any type of brochure, using Microsoft Word – a tool you're already familiar with! Whether you're looking for a tri-fold, A5, or larger brochure, these steps will work for any type of design.