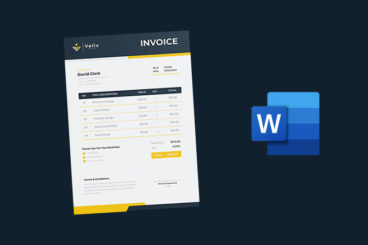 From small businesses to one-off needs for freelancers, Microsoft Word can be a reliable – and easy – option for creating quick invoices. Most people have it, and you can get a surprisingly well designed invoice made with relatively little effort!
You can use a template that comes with the software by default, create your own, or download a predesigned option from a marketplace such as Envato Elements. (The latter option is the easiest by far.)
Here, we'll walk you through how to create an invoice in Word using an example template. You can download it here and follow along.