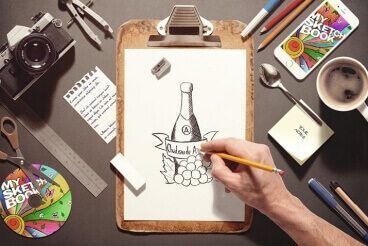 It's not an easy job to find the perfect image or the mockup to showcase your product when designing a hero image for a website, a header image for a blog, or for an advertising project.
Mostly because high-quality stock photos and images are hard to find, and can come with hefty price tags. Even when you do find a great image, you later discover that someone else is using that exact same image on a different website. Which brings you back to square one. However, there's a simpler solution to this problem: Scene generators!
Scene and mockup generators are bundles of elements and objects, which you can use to create your own unique header images, product mockup scenes, and custom graphics however you like. The best part is that you'll be able to use these scene generators to create as many images for different projects.
We handpicked a set of an amazing scene and mockup generators from Envato Elements. You can download all of these files for only $29 per month by simply subscribing to Envato Elements!