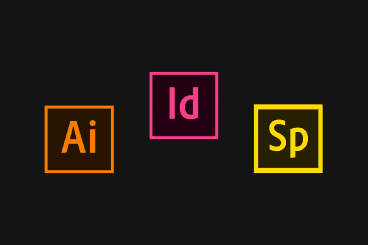 So, you need to design a brochure? Where do you start? We're comparing three different pieces of brochure design software to see how they stack up.
For web and digital designers creating a printed brochure for the first time, to designers that have been making print pieces for a while, using the right tool can make brochure design a more efficient task.
Choosing the right software, and sticking with it over time, is a sure-fire way to speed up your design workflow.
Adobe tools are the common starting place. Today, we'll compare using InDesign, Illustrator and Adobe Spark (a free offering) as different options creating a brochure design.
We'll look at the pros and cons of each (including the cost), and suggest which options are best for different types of brochure design project.