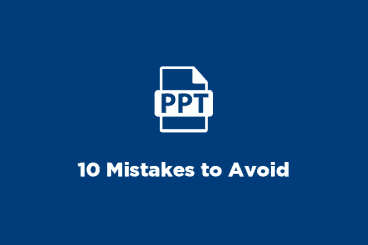 One of the most important aspects of a successful presentation is designing an effective slideshow. Unfortunately, it's also a part most professionals often neglect or don't pay attention to.
This is why most of the bad presentation designs share a pattern. They are usually made using the default PowerPoint templates. They use the same default fonts as every other presentation. They also include terrible stock photos. And try to stuff as much information as possible into a single slide.
We noticed all these mistakes and more while exploring some of the most popular presentations on SlideShare. They were slideshows with thousands and even millions of views. But, they were riddled with mistakes and flaws.
In this guide, we show you how these mistakes can be harmful as well as give you tips on how to avoid them. Of course, we made sure to include some examples as well.