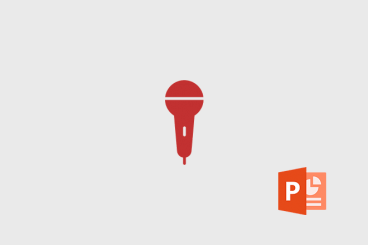 For a presentation that you aren't actually giving in person, you can narrate it within PowerPoint, recording your voice so that others can play it back when they watch the presentation.
It's a nifty trick that popular with slide shows and presentations on networks such as SlideShare, YouTube, and even individual websites. And it can even help you when rehearsing your presentation as well.
Here's how to narrate a PowerPoint presentation by recording your voice, in a few quick steps!