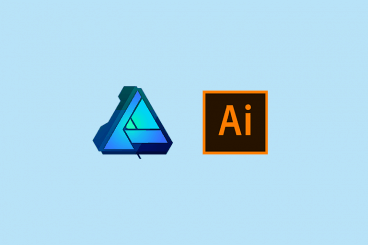 It's been more than three decades since Adobe introduced us to Illustrator. All this time, Illustrator has been the go-to software for vector graphics design.
Ask any expert designer and they'll tell you how they can't even think of switching software. Illustrator is now part of their workflow and career. Adobe used this loyalty to their advantage, by converting their software licensing to a subscription plan.
You now have to pay a monthly price to keep using the software. For some people, it'll still be a great deal. But for others, you'll likely ask yourself if it's still a good investment. That's why you're here, right?
Affinity Designer is everything that you want a graphic design software to be. Needless to say, it's the best Illustrator alternative available today.
But, is it powerful enough to provide all the tools you need to do your work? Does it have all the essential features of Illustrator? To answer these questions, we compared Affinity Designer against Adobe Illustrator. Let's find out which software is best.