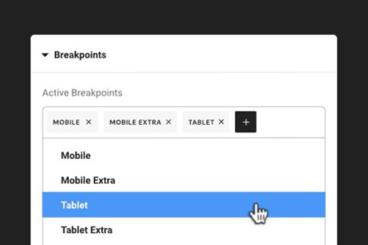 Elementor has been making waves in the world of WordPress website design since its launch in 2016. Part of what makes this platform so appealing to creators is a constantly evolving set of features. As the web continues to transform, so too does the Elementor landscape.
Recently, in September 2021, Elementor released the latest version of its platform (3.4), which features a slew of updates to the feature set. Perhaps the most compelling change is the addition of new custom breakpoints – something Elementor fans have requested for a long time.
Elementor 3.4 updates your two existing breakpoint options to a total of 7 different solutions, two each for mobile and tablet users, and one each for desktop, widescreens, and laptops. Designers can now customize these designs however they choose to suit any screen size, making websites responsive, adaptive, and streamlined for any device.