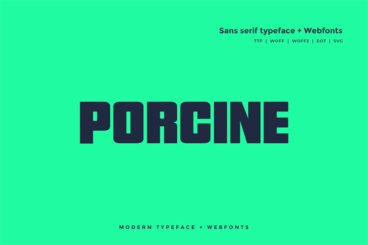 Nothing beats a block letter font when it comes to designing titles and headings. They are the perfect font for attracting attention as well as making text readable from a distance.
Which is why block fonts are mostly used for everything from poster designs to flyer designs and even logo designs. Contrary to popular belief, block fonts come in all sorts of shapes and designs, and not just squared blocky designs.
You'll find many styles and forms of block fonts in this post. We handpicked some of the best block letter fonts with modern and classic designs. There's a font for everyone in this collection. Go have a look.