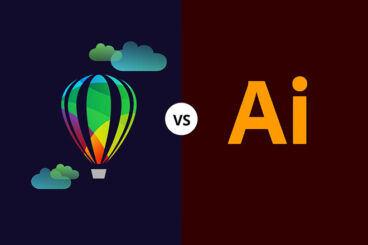 When it comes to vector graphics editing software there have always been two players competing for the best vector editing app throne, CorelDRAW and Adobe Illustrator.
Both these apps offer incredible features and tools you need to design all kinds of vector graphics. But which app is the best?
Today, we wanted to find answers to this question by comparing the best features of these apps. If you're also confused about which app to use for your design work, we'll help you figure it out.
This is not going to be an ordinary feature comparison. Instead of comparing the user interfaces and the quality of features, we look at what kind of work you can do with both apps. Hopefully, it will help you find the right app for the type of work you do.