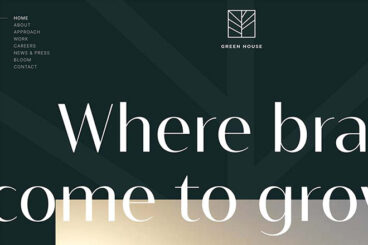 Trends / 12 May 2022
Words on the web just keep getting bigger and bigger. And that might be a good thing.
One of the biggest trends in website design right now is large typography scales. We're not just talking bigger text in the hero image anymore. We are seeing larger type options for every part of the website design.
The result? Maybe a more readable web experience, and one that works in a better way, more often, for more people.
Here's a look at the trend, with several examples to help you see large type in action!