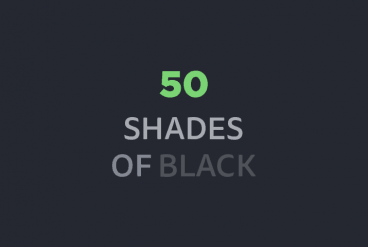 A few years ago, there was a debate stirring on the web about black. Ian Storm Taylor's "Never Use Black" was shared and tweeted and read by designers all over the world.
You can debate whether you should use black or not all day long. But the reality is that you will use black. Every designer does – by choosing or not.
So it's best to understand the color and how to use it properly in a variety of design projects.