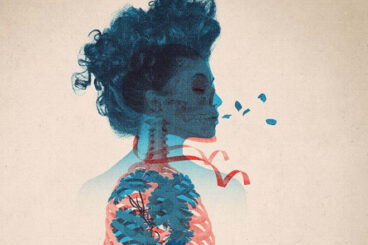 High-color, print-style backgrounds are making an impact in what is known as the "Risograph style". Packed with charming imperfections, bold colour overlays, and hints of duotone style, it's a winning style to experiment with.
Typically associated with printing, this design technique is making its way into digital projects as well, most commonly as a background element.
Here, we'll look at the Risograph style for backgrounds, how to use this design trend to your advantage, and a selection of templates that can help you get started quickly.