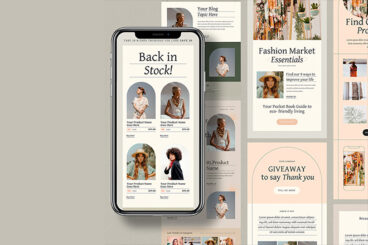 There's an art to crafting the perfect email newsletter design.
It's a combination of visual presentation and just the right words. It's delivering quality content in a way that resonates with subscribers and generates opens so that your messages avoid the spam box.
A few email design best practices can help you find inbox success and generate greater conversions for this type of targeted messaging.
And if you need some help, each of the email design examples here is available as a downloadable template.