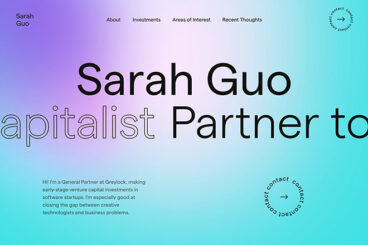 Trends / 2 Aug 2021
Have you taken notice? More designers are launching websites with no images (or video) above the scroll.
There are a lot of interesting uses of text elements, animated effects, and other divots that keep the result from being boring.
Here's a look at this website design trend, examples, and how to make it work for you. You'll be amazed at just how creative you can get, without a single image in sight!