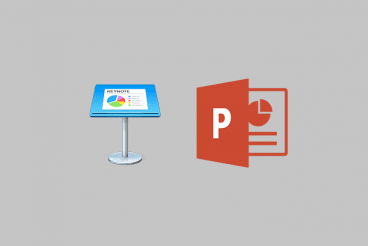 It's presentation time! Whether you are creating a template for your boss or prepping slides for a talk, using the right software can make the job a lot easier. We're pitting Keynote vs. PowerPoint against one another to lay out the pros and cons of each.
For Mac users, there are two pretty obvious choices – Keynote and PowerPoint. But which do you choose? Should you always stick with one, or use different apps for different presentations?
Each has its own set of benefits and costs, and they're both great for different uses. Hopefully, we'll be able to help you make the right choice.