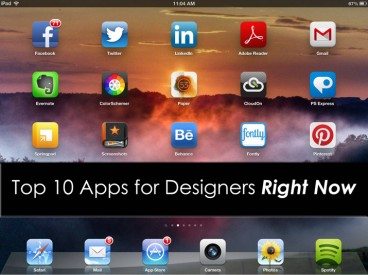 If you are like me, apps are becoming an essential part of your workflow – from mapping out sketches, to gathering ideas, to taking notes and filing invoices.
But there are just so many options out there. How do you filter through them all to find applications that work for what you do?
I have a handful of "old faithful" apps that I use on my phone, iPad and online as well as a few app only tools that are rather new. By using a mix of software applications, I have been able to work more efficiently and hopefully save time. Here are 10 great apps for designers – some may be familiar but hopefully you'll find something new that you love.