Features ›
iPad Mockups
iPad Mockups
A beautiful iPad mockup can be a great way to show off your iPad app, responsive website, or interface design. Anything that's designed for a tablet looks great in an iPad mockup, and this series helps you get started. Find the best iPad mockups for different models, and learn how to use them!
An iPad mockup is a fun and realistic way to show off a website or app design in a three-dimensional or photorealistic display. An iPad mockup can be used alone or as part of an overall representation of a web design when used side-by-side with desktop and mobile display mockups.
Latest iPad Mockup Articles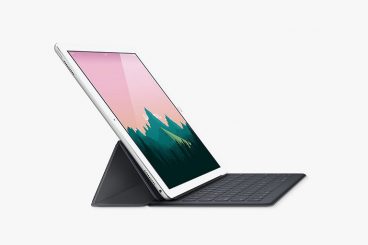 There's no better device than the iPad Pro to showcase your design with a touch of professionalism. This collection includes our picks of the absolute best free and premium iPad Pro mockups, all in one place.
Ever since its release, many creatives and professionals have fallen in love with the iPad Pro. A larger screen, Apple Pencil support, and powerful hardware make it stand out as a tablet capable of facilitating real work. As a result, digital artists and designers started using this device for everything from drawing, logo design, 3D modeling, architecture design, and more.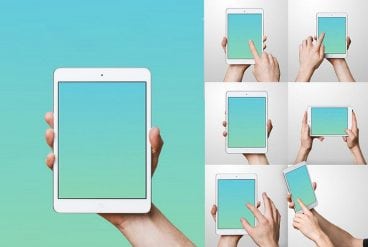 Using an iPad mockup template is a great way to display your latest and greatest responsive website design or app interface. We've collected our favorite free iPad mockups, and a few premium options, to get you started.
We've scoured the web to find over a hundred different tablet and iPad mockups, in all shapes and sizes, that can make your app or website interface stand out.
They vary between photograph-based PSD iPad mockups, PNG templates, or vectors that can scale to any size.
Some are free, some cost a few dollars, but all of them are rather lovely!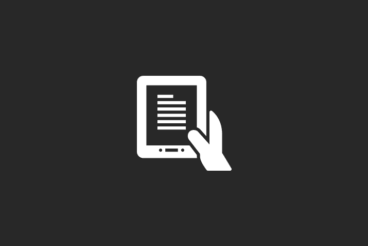 It's crunch time, and a client wants to see their design as it would look on an iPhone or iPad. Don't fret; there are a number of ready-to-use mockups on the market waiting for your customization.
Customizing a mockup is an easy way to show off a design project in a realistic environment that's sure to impress clients. Using a mockup can help others better visualize how the design will actually look with some idea of scale. (Sometimes it's easy to forget not everyone sees and imagines a project in the same way you do.)
If you've never customized a mockup, it can be a little intimidating at first, but we'll walk through the process.
5 Places to Find iPad Mockups
When looking for an iPad mockup, you can choose between free and more premium options, which often have more elaborate or realistic backgrounds.
5 Things to Look for In an iPad Mockup
How do you know if an iPad mockup is the right choice for your project?
Answer: Your project will look good in the mockup and you'll be ready to show it off.
Here's what to look for when browsing through iPad mockups.
Make sure the mockup is for the latest version of the device on the market. (You don't want your mockup to look like a first generation iPad do you?)
Opt for a mockup that's vector-based if you aren't sure of everywhere you might use it. This will give you plenty of scalability.
Look for an iPad mockup with room for customization so that it is easy to import your design into the mockup template.
Look for a mockup that looks realistic but isn't too cheesy. It can help others visualize how the content in the mockup might look in a real situation.
Choose a mockup with options for multiple orientations since users can use an iPad vertically or horizontally.
Quick Tips on Adding Your Design to an iPad Mockup
The more frequently you use an iPad mockup, the more comfortable it will become. Most designers have one or two go-to mockup options they use for current devices to make workflows quick and easy.
When adding your design, start by getting comfortable with the file structure of the mockup.
Then get an appropriate screenshot of your design for an iPad. Make sure to get both vertical and horizontal grabs for iPad mockups.
Find the appropriate layer and add your image to the mockup design. Make sure the image fits the canvas properly and is in a layer behind the edges of the device rendering, providing a more realistic design.
5 iPad Mockup Packs to Get You Started
iPad Pro is quite popular among creatives and professionals. This is a mockup that showcases the new device with the Apple Pencil. It also includes 7 different perspective views for you to easily present your designs using the mockup template.
Price: Envato Elements Subscription
This is a massive bundle full of all kinds of Apple device mockups. The pack comes with different Apple mockups you need for various design projects, including mockup templates for iPad Air, iPad Pro, iPad Mini, iPhone 6 and more making a total of 192 devices. The templates come in 7 different background settings as well.
Price: Envato Elements Subscription
If you're looking for a set of professionally photographed iPad device mockups, look no further. This bundle features 8 high-resolution iPad Mini mockups photographed in a studio environment. You can add any custom background to these mockups as well.
Price: Envato Elements Subscription
This free bundle includes 4 premium-quality iPad mockups. It comes with 4 mockup templates featuring different views and settings of a black iPad. The templates feature smart objects for easier editing as well.
This is a set of iPad Pro mockup templates that you can use to showcase your designs and creative work using 5 different scenes. It also includes 3 AI files for easily customizing the mockups however you like.
Price: Envato Elements Subscription